02 Oct 2018
4 Innovations for Designing a Scalable Data Center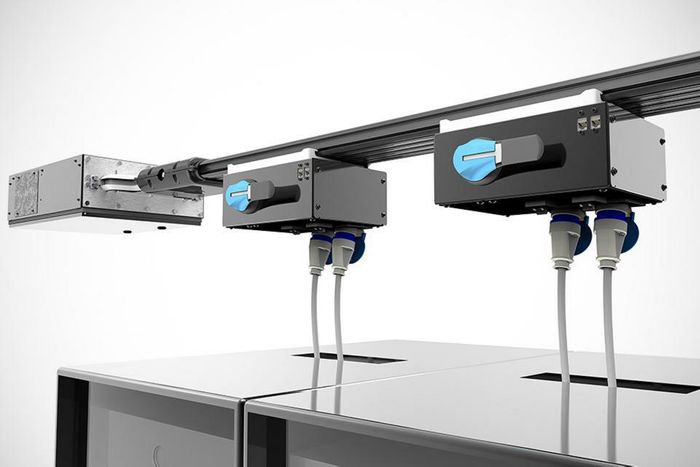 Designing a scalable data center 
Businesses today are expected to grow fast, which means that their data centers must grow with them- quickly. As a result, data centers are faced with ever-growing demands; supplying more power within a smaller space and staying within budget, while maintaining mission-critical reliability and efficiency. 
Fortunately, there is new technology that can help firms grow quickly and efficiently without having to expand the footprint of the data center. These four innovations can help businesses create a scalable data center so growth doesn't turn into a bad thing:
1. Data Center Modularity
Data center modularity is an approach to data center design where a prefabricated module or a deployment method can deliver infrastructure in a segmented, quick and flexible process.
A modular approach offers a long term sustainable solution as well as vast flexibility when it comes to data center expansion. Instead of adding modules with hundreds of servers, a new addition to a modular data center might only consist of a few racks which have been assembled remotely.
As well as aiding data center scalability, modularity has many other benefits, including cost savings, sustainability, smaller footprint and quick construction. For more details, read our blog on the the benefits of data center modularity
2. Elastic Capacity
A common pitfall when scaling a data center is server investment- how many will you need? And when will you need them? Spikes in demand are hard to predict. Another predicament is deciding what to do when you don't need the additional capacity. That's where elastic capacity comes in…
Data centers can now add, remove or move virtual processors and memory during periods of spiked usage or maintenance. Instead of paying for extra capacity, you only have to pay for the servers needed. Data center operators can manually adjust the service levels for an application as often as they want, then use those service levels for automation.
Read our blog on effective data center capacity planning [LINK TO A1 BLOG] 
3. Object Storage
You may be thinking object storage isn't new? It is an established technology; however, it is one that has yet to be widely received.
When we consider data center scale, traditional file storage is extremely limiting. File systems are designed for collaboration on the same data without modifying it at the same time. However, locking mechanisms make it complex to scale the file system because it's slow whilst it's locked. Take a social network startup as an example; starting with hundreds or thousands of users, the system has no issue managing the volume of images or videos posted. However, if this is enormously scaled up to millions of users, volume management will become a major problem.
The solution? Object storage. It simplifies the file ID system and manages data as objects, instead of blocks within sectors or tracks. The ID crosses multiple storage volumes and refers to where that object is stored, while metadata is attached to the file to make it searchable.
There's no hierarchy or locking mechanism, which makes scaling easy; the storage system creates data clusters that scale with growth. Object storage creates a single storage management system that's much easier to manage. As data scale reaches hundreds of TB, the features of object storage are invaluable, with continued horizontal scalability for virtually any quantity of data possible.
4. Power Distribution Solution
Power distribution solutions have evolved with modern data centers, to the point where they are both flexible and adaptable to ever-changing requirements.
Here are three solutions for scalable power distribution that typically provide the lowest long-term cost when they work together:
 
Overhead busway systems can be tapped at any location using a variety of plug-in units. The need for panel boards, long runs of conduit and wire and expensive installation costs are eliminated. With an overhead busway system, there is no need to schedule outages to add, move or change outlets. Overhead bus systems eliminate the need to remove and scrap short or undersized cable whips and run new longer or larger ones. Any location within the data center can have racks installed, removed, moved or reconfigured. All without affecting anything else, even avoiding an unplanned outage.
Read more on optimizing data centers with open channel busbar systems.
 Intelligent power distribution units (PDU)
Intelligent PDUs include switched, non-switched and metered PDUs and inline meters that provide environment and power metering, monitoring and management.
Power management software
Power management software lets you standardize, monitor and report energy usage and environmental conditions at any level, including data center, rack, department and equipment type. It also provides centralized monitoring, graceful OS shutdown, outlet control, powerful analytics of your costs, line capacities, carbon footprint and rack temperature. These solutions are entirely scalable; components and power circuits can be added as and when needed.
If there is one constant amongst modern data centers, it is change. As computing equipment evolves, it needs to be constantly replaced, which can have a tremendous impact on scalability and cost. Moreover, data center operators are being asked to do more with less. By adopting the methods mentioned above and only paying for what you need, your business can avoid the growing pains and associated costs with maintaining an in-house data center.