01 Jan 2018
CENTIEL Introduces New Stand-Alone UPS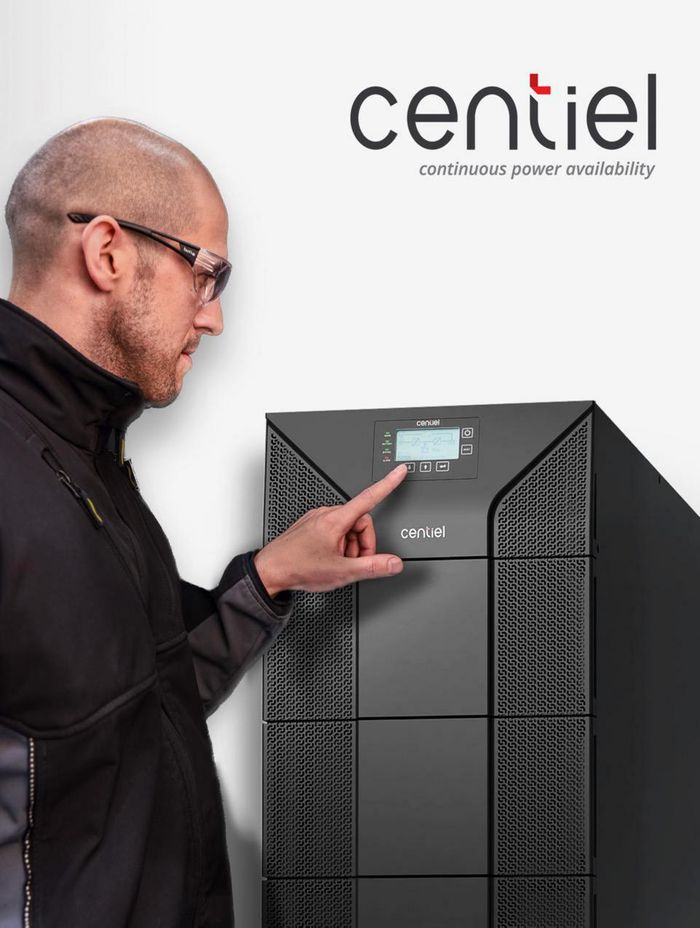 January 2018:  Swiss based UPS manufacturer, CENTIEL SA, has introduced its new PremiumTowerTM stand-alone UPS in the UK through its UK subsidiary, Centiel Ltd.   The PremiumTowerTM is another high quality solution from the same R&D team that brought us  CumulusPowerTM, CENTIEL's  class leading three-phase modular UPS system.  PremiumTowerTM is a stand-alone version ideally suited to applications where minimising total cost of ownership is a significant factor. 
"CumulusPowerTM  is a scalable and flexible modular three-phase UPS system that combines class leading availability and efficiency that makes it perfect for use in small, medium and large datacenters," explains Michael Brooks, managing director, CENTIEL Ltd.  "However, not every application requires a modular UPS and for these applications the PremiumTowerTM is perfect. It has the same Swiss build quality and innovative technology seen in CumulusPowerTM but comes in a lower cost, stand alone cabinet. 
"PremiumTowerTM is available in power ratings of 10kW to 60kW and the UPS cabinets can be paralleled to provide either additional power capacity or redundancy." continues Brooks.  "In addition, its on-line operating efficiency of 96.6% minimises running costs whilst its built-in battery reduces the footprint to ensure it can fit into even the smallest comms room.   
"For more than ten years, we have been a trusted supplier of UPS, along with servicing and maintenance contracts, to our valued client base," confirms Books.  "We are delighted now to introduce PremiumTowerTM which expands our potential market and ensures the best power protection for even more business-critical applications" 
For further information please see:  http://www.centiel.com