12 Sep 2019
CENTIEL to Demonstrate Industry-Leading Power Protection Solutions at Data Centre World Asia Singapore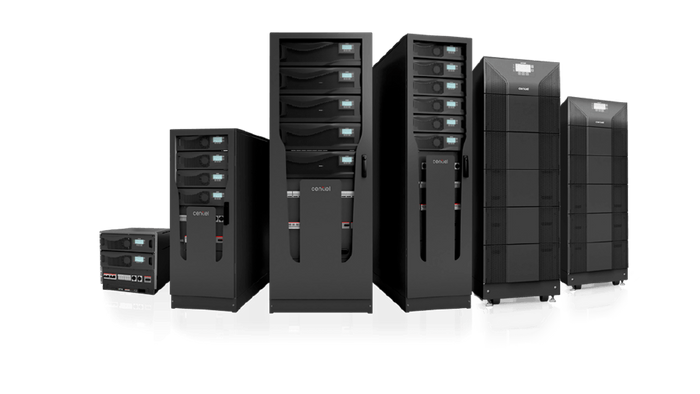 CENTIEL will exhibit at Data Centre World Asia Singapore this year on booth M41
Leading UPS manufacturer, CENTIEL, will exhibit at Data Centre World Asia Singapore this year on booth M41. The exhibition held between 9-10 October 2019 at Marina Bay Sands Expo and Convention Centre in Singapore, will allow CENTIEL to show its industry-leading power protections solutions designed to support small-medium data centres.
Cliff Lee, executive director of CENTIEL Asia Pacific explains: "The exponential increase in data usage and the introduction of the IoT is set to change how information is stored. For critical applications, it will still be necessary for key data to be stored off-site in the cloud. However, there is an increasing need to filter and process the growing volumes of important information nearer to the source. This will result in the proliferation of Micro Data Centres or Edge Computing.
"These different types of Data Centres have varied power protection requirements and therefore need a flexible solution that is capable of supporting their current and future needs. At DCW Asia Singapore this year, we will demonstrate our range of Swiss-Made power protection solutions that are both flexible and scalable. Since debuting DCW Asia 2018, CENTIEL AP's product family has continued to grow, and we are excited to share this with the DCW attendees in 2019.
"Our pioneering 4th Generation Modular UPS system: CumulusPowerTM designed to meet the critical power needs of data centres and other essential operation is now available from 10kW – 3.6MW. CumulusPower is a three-phase, modular UPS system which offers class leading "9 nines" system high availability and low total cost of ownership. This product is scalable both vertically and horizontally, which means it offers the capability to increase the capacity of its protection by adding modules and/or frames in various configurations. During the exhibition, our experienced staff will be on-hand to show the flexibility and scalability of the design."
Cliff Lee continues: "We will also be demonstrating PremiumTower at DCW Asia. PremiumTower provides up to 415 kW per square meter of energy, while delivering efficient and uncompromised availability. The standalone cabinet can be placed against the wall as only front access is needed for services, saving space and making maintenance straightforward. PremiumTower can be paralleled to provide either additional power capacity or redundancy. In addition, its best-in-class, on-line operating efficiency of 96.6% in double conversion mode, minimizes running costs and reduces the Total Cost of Ownership.
"Not every application requires a modular UPS and for these applications CENTIEL's PremiumTower is perfect. It has the same Swiss build quality and innovative technology but comes in a lower cost, stand-alone cabinet."