01 Mar 2019
CENTIEL to Demonstrate Li-ion Battery Solution at DCW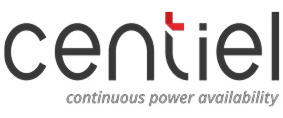 CENTIEL has announced it will demonstrate its new Li-ion solution at DCW London
CENTIEL to Demonstrate Li-ion Battery Solution at DCW
Leading Uninterruptible Power Supply (UPS) manufacturer, CENTIEL UK Ltd has announced it will demonstrate its new Li-ion battery solution for the first time at Data Centre World, on booth D1035. In addition, CENTIEL will show its 4th generation, industry leading, three-phase, true modular UPS system: CumulusPower plus the extensions to its range of stand-alone UPS: PremiumTower, ideally suited to applications where minimizing total cost of ownership is a significant factor.
Mike Elms, managing director CENTIEL UK confirms: "Li-ion has been a 'hot topic' for some time now and has been adopted as the norm in other sectors such as electronics and automotive. The UPS industry is now taking notice and starting to see how datacentres can take advantage of its many benefits.
"CENTIEL's CumulusPower – known for its "9 nines" (99.9999999%) system availability and low total cost of ownership – works with both VRLA and Li-ion so we will demonstrate both battery types within one frame at DCW," explains Elms. "Although this configuration wouldn't mix in real-life, using half Li-ion and half VRLA cells will show one of the main advantages of Li-ion technology: that it offers 3-4 times greater power for the same space. As a result, our Li-ion solution is aimed at comms rooms with weight restrictions and or space limitations.
"Because Li-ion works at a much higher temperature than VRLA blocks it can be also advantageous for those who don't want to use expensive air conditioning to control the temperature in the comms room in order to reduce costs and their carbon foot print. Li-ion also has a longer life than VRLA batteries and much faster re-charge times. At DCW our experienced staff will be on-hand to discuss the pros and cons of both Li-ion and VRLA batteries in relation to various applications, including their suitability for the smallest 10kW N+1 systems, right through to the largest UPS.
"In addition to our battery solutions we will be showing: CumulusPower our scalable and flexible true modular three-phase UPS system that combines class leading availability and efficiency that makes it perfect for use in small, medium and large datacenters," continues
Elms. "However, not every application requires a modular UPS and for these applications and so we will also demonstrate the latest additions to our PremiumTower range. It has the same Swiss build quality and innovative technology seen in CumulusPower but comes in a lower cost, stand-alone cabinet, ranging from 10kW – 120 kW."