10 Sep 2018
CENTIEL to Expand in Asia Pacific Market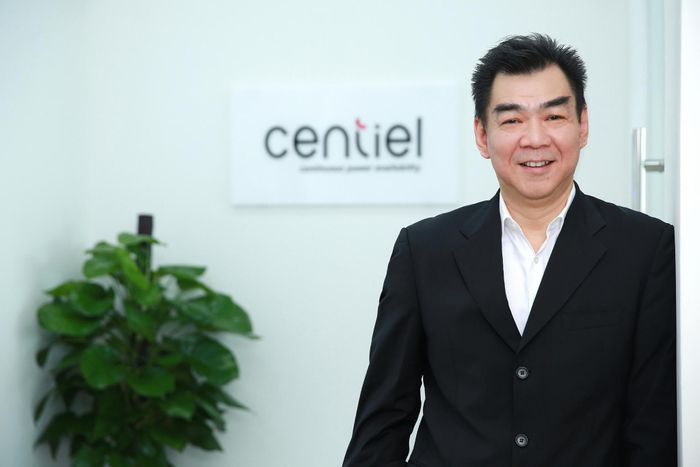 Leading Swiss UPS manufacturer, CENTIEL, has announced it is to expand into the Asia Pacific market. The creation of CENTIEL Asia Pacific, based out of Singapore, is a joint-venture with industry pioneer, Cliff Lee, who has been in the UPS Industry for more than 30 years. He was a distributor of UPS systems and has been covering the Asia Pacific region for many years.
Cliff Lee, executive director, CENTIEL Asia Pacific comments: "There is a growing data centre market in the Asia Pacific region and this offers a significant opportunity for CENTIEL's pioneering 4th generation modular UPS system: CumulusPower to meet the critical power demands in these facilities. Unlike traditional multi-module systems, the CumulusPower technology combines a unique Intelligent Module Technology (IMT), with a fault-tolerant parallel Distributed Active Redundant Architecture (DARA), to offer industry-leading availability of 99.9999999% (nine, nines), with low total cost of ownership (TCO) through its Maximum Efficiency Management (MEM) and low losses of energy.
"I have known the team at CENTIEL for many years and am familiar with their approaches at the very forefront of technological development," continues Lee. "CumulusPower is currently the best solution available to protect Data Centre Infrastructure. In addition to its class-leading availability, its configuration also reduces downtime risks, as well as increasing energy efficiency to save costs on energy.
"However, as well as the demand for UPS systems to provide last mile critical power, Data Centres need an experienced and reliable support team, who can provide them with the confidence to achieve 100% uptime and this is what we can now offer. The technical support CENTIEL provides, includes access to experienced engineers in the event of an emergency plus regular UPS health-checks to ensure solutions are always properly maintained and right-sized for clients' changing power protection requirements."
David Bond, non-executive director of CENTIEL SA and CENTIEL Asia Pacific confirms: "With more than 30 years' industry experience, plus extensive knowledge of the business and cultural values of the region, Cliff Lee and his team are ideally placed to manage our growth strategy into the Asia Pacific market. Such expertise, combined with an established reputation for high quality products, services and support, will enable the new CENTIEL Asia Pacific entity to drive our expansion and take full advantage of the opportunities that this growing economy offers."
CENTIEL Asia Pacific's growth will initially focus on: Singapore, Malaysia, Indonesia, Thailand and Brunei with more countries being added in due course.
CENTIEL Asia Pacific will provide and support CENTIEL's full range of power protection solutions including: CumulusPower and PremiumTower a three-phase standalone UPS designed for critical loads of between 10kW and 60kW and EssentialPower a single-phase UPS for critical loads of between 1Kva and 20kVA.