10 Oct 2023
Eetarp's commitment to Data Center Innovation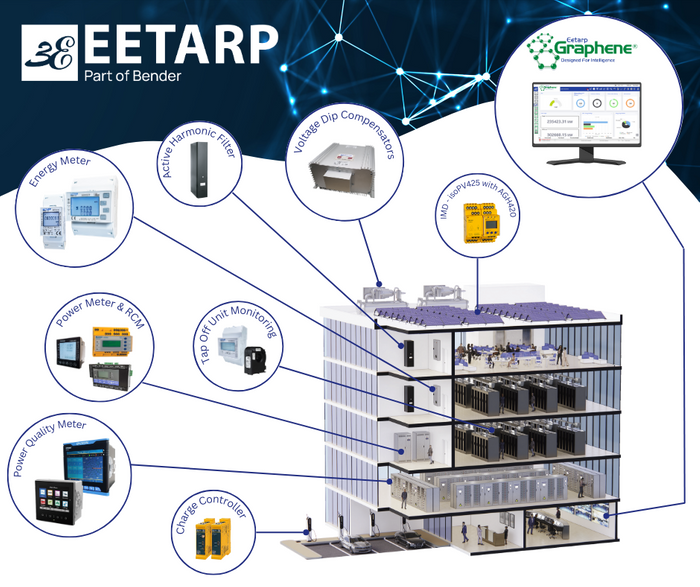 At Eetarp, a proud member of Bender, we are at the
forefront of innovation when it comes to Data Center
solutions.
Imagine having in-depth, real-time data and information
right at your fingertips, empowering you to make informed
decisions and ensure optimal performance. AI Modules and
recommendations based on actual conditions of the
monitored systems will support you even more in decision
making.
Our expertise lies in creating cutting-edge solutions that
drive efficiency, optimize performance, and provide you with
the tools you need to excel in the world of data
management.

What truly sets us apart is our revolutionary open platform,
Graphene. The core focus areas include Building Monitoring
Systems (BMS), Electrical Power Monitoring Systems (EPMS),
Data Centre Infrastructure Management (DCIM) and
advanced Metering Solutions.

These are the building blocks of a well-functioning Data
Center and with Graphene as your ally, you unlock
unparalleled insights into every aspect of your Data Center's
operation.