24 Aug 2022
Geared for growth: How platforms can cut costs, speed up construction and create a competitive advantage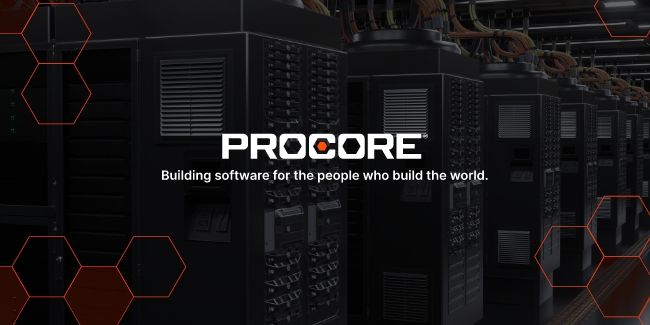 If you are building a data centre for Facebook or Google, you can't show up to a site meeting with a pen and paper. And yet, the construction industry has traditionally taken a conservative approach to digitisation. In fact, McKinsey's Global Industry Digitisation Index has ranked construction second from the bottom, ahead only of agriculture and hunting.
But some data centre construction teams are finding a competitive advantage in digital platforms – especially as record demand and rising costs put pressure on budgets and timelines.
Turner & Townsend most recent Data Centre Cost Index notes that prices have skyrocketed for many of the sector's building blocks, like steel, copper and aluminium. In some markets, like Singapore and Jakarta, building costs have risen by as much as 11% in just a year.
At the same time, construction schedules for data centre projects are shrinking to keep pace with demand. Turner & Townsend estimates that the traditional 15 or 18-month timeline has condensed to a year or, in the case of hyper-scale developments, to just nine months.
Then there's the complexity of the construction ecosystem required to deliver a data centre project. The number of companies involved in the average project has doubled over the last decade, according to research by Data Center Dynamics (DCD). Data centre construction involves specialist trades that may be booked months in advance. A small delay on one project can have a cascading effect across a portfolio of jobs.
How do data centre investors build at scale and pace, while maintaining quality and controlling costs? Forward-thinking clients and contractors are asking this question – and the answer is found in a platform approach.
The secret is to connect all stakeholders and processes to a single source of truth. One cloud-based construction platform can cover every aspect of data centre delivery: project management, analytics, quality assurance, safety, financials, resource management and more.
When investors and contractors collaborate on a single platform, they improve visibility, eliminate delays and boost productivity. Platforms can also reduce costly rework that, according to Procore's 2022 How We Build Now report, currently consumes 16% of the average construction budget across the Asia Pacific.
Connecting financial data to the course of construction can protect margins and reduce profit fade. If a build is teetering on the edge of a budget blowout, clients and contractors can start informed, data-driven discussions about where costs can be reeled in to get out of the red. Platforms also allow teams to share best practices and communicate across the entire supply chain.
McKinsey hails the "rise of the platform era" as one that "will better equip construction industry leaders to effectively plan and manage projects". The data centre sector is grappling with a perfect storm of exponential demand, tightly orchestrated timelines, complex stakeholder dynamics and rising costs. The opportunity to unlock efficiencies and unearth new value is found in one place – and on one platform.
Download Procore's Data Centre Construction ebook to learn and find out how platforms can help you cut costs, speed up construction and seize a competitive advantage.