03 Oct 2023
IMI Hydronic Engineeering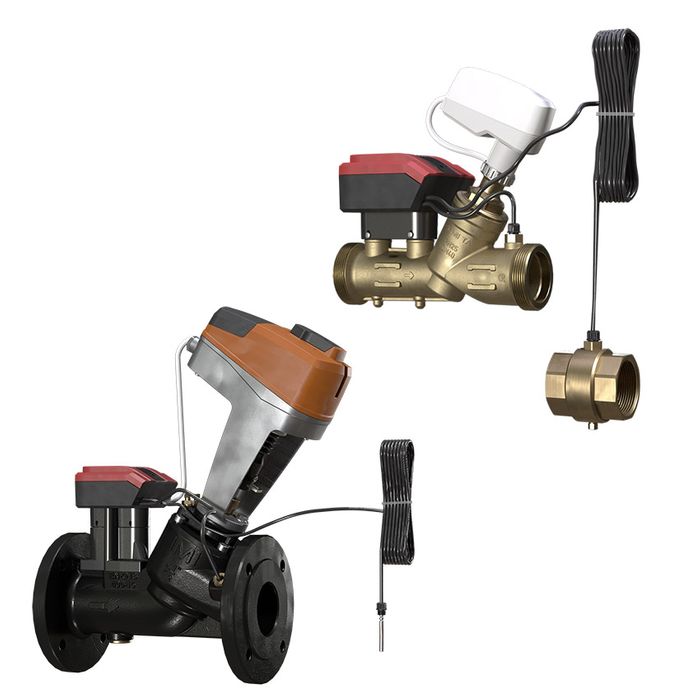 Today, HVAC (heating, ventilation, and air conditioning) accounts for up to 20% of global energy consumption. In other words, for large manufacturing companies, hospitals or office buildings, there is a big opportunity to optimise energy usage while guaranteeing comfort. "Measuring is knowing" therefore optimizing energy consumption requires precise and reliable data measurement. This measured data should then be translated in highly accurate and flexible control ensured by control and balancing valves accounting for differential pressure variations in the system.
IMI Hydronic Engineering's control valve, TA-Smart, offers a unique combination of functions such as controlling multiple parameters, including transmission capacity, flow rate, or valve position. With its equal-percentage characteristic control plug, the valve sets itself apart with its exceptional high control accuracy, which is particularly evident at low flow rates below 30 per cent of the nominal flow rate and can control down to 0.5% of the nominal flow. TA-Smart is equipped with ultrasonic flow measurement technology and PT1000 class AA for temperature measuring. The flow measurement accuracy is ±2% from 5% to 100% of qnom in water and ±3% from 5% to 100% of qnom in water-glycol mixtures (0-57%). Furthermore, the power, the return temperature, or temperature difference ΔT can be measured in addition to the flow rate. Due to the accuracy of the power recording and the integrated interfaces for data exchange and analysis, the valve is also ideally suited for energy monitoring. TA-Smart continuously measures flow and temperature's difference (ΔT) and can be accessed via Bluetooth.
TA-Smart also has the advantage of being programmed via a mobile app (Bluetooth), which facilitates data access. It is often possible to easily connect the devices to the cloud, allowing various people to access the stored data, such as the specialist tradesman or the facility manager. TA-Smart can be communicated via BUS communications such as BACnet or Modbus and Analog signal. TA-Smart valves allow for automatic and straightforward hydraulic balancing.
TA-Smart takes up less space and is much easier to install. TA -Smart valve does not require a straight pipe piece before and after it in small dimensions (DN20-DN50). The flange versions (for DN65 and above) are dimensioned according to the F1 standard and can thus be installed almost anywhere. However, at least 5D is needed before the flanged version of TA-Smart.
In addition to its compact size, TA -Smart is continuously measuring flow and temperature. This means that you can instantly get a real-time picture of flow, temperature and energy going through the valve, allowing you to react to changes immediately. TA-Smart can log the trend and store data up to 31 days at 1 min interval and 13 months at 1 hour interval. A super-fast logging for 12 hours at 5 seconds interval.