05 Aug 2023
New benchmark for active harmonic filter by Silicon-Carbide Technology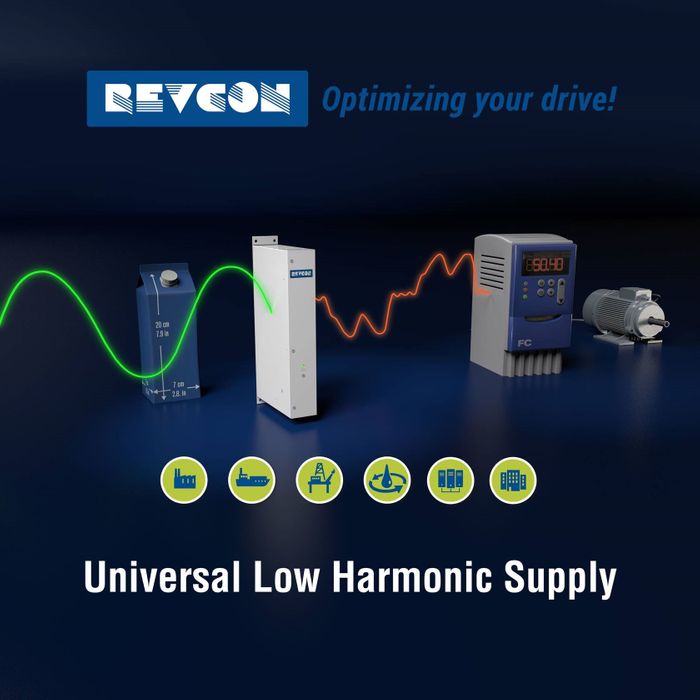 As a response to the success of the existing REVCON SiC based range of active harmonic filter (15A, 35A, 55A), REVCON has extended the range with 3 new sizes in 2023
So far the world of active filtering has not been open to smaller loads below 15A. The reason for this was mainly the time-consuming commissioning, high price and the large size of the filters available. The LHS-Active solve these problems, as it was designed exactly for these small loads up to 15A, rather than a downsized version of a larger filter. The REVCON Low Harmonic Supply (LHS-Active) comes with all required components such as CT´s on board.
This lead to a simple and efficient solution for smaller drives, EC-fans or other non linear load.
In order to expand the commercial advantage for larger loads, a 100A and 150A module has been released. These modules offers advantages over the existing range especially for larger decentralized solutions. The dimensions of these units is unique. With a panel footprint of only 90x700mm often the filter can be installed side by side with the drive in the existing panel and do not require an expensive additional panel.
Of course the use of SiC based semiconductor is beneficial for efficiency, size and costs. But the main advantage is the higher switching frequency and the resulting advantages in the performance. This technology offers a higher accuracy without creating new higher order harmonics.
With the new sizes of active filter, REVCON has now closed the gap and offers the full range from 3.5A up to 150A, with an open end in parallel connections.