12 Sep 2023
proxSafe - Ultimate Solution in Securing the Keys to your Data Centres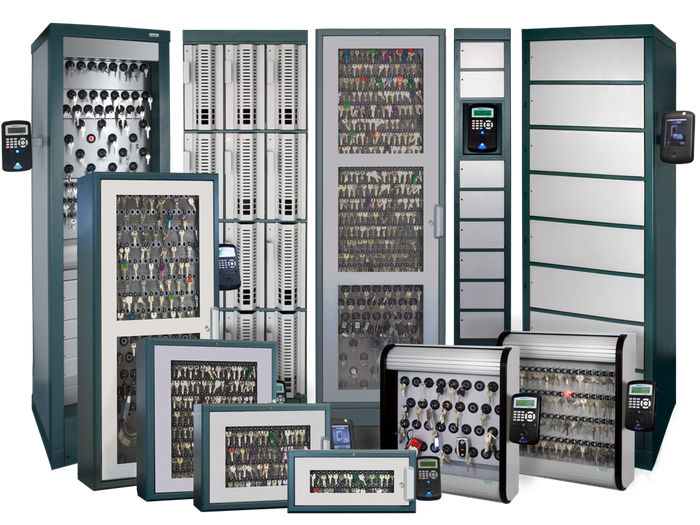 A Data Centre must always ensure its high standard in its integrity, functionality and protection of its critical data management and storage. Of utmost importance is the physical access to this critical and secure area. How are these keys to the data storage rooms and server racks being securely managed, administered, tracked, and audited?
proxSafe RFID Key Management and Smart Storage System, a highly trusted brand, already successfully deployed in many data centres and financial institutions, is the ultimate solution in securing important keys and assets to these critical areas with total control and accountability.
Why proxSafe key management and smart storage system?
proxSafe fully designed with 100% German technology and engineering is highly reliable and secure to meet the stringent requirements of data centres to manage and audit their keys securely. proxSafe system is an intelligent key and asset management solution for managing the use of keys for vehicles, weapons, intellectual property, research equipment and more.
The proxSafe system consists of extremely durable key cabinets and highly configurable key management software that lets you assign access to authorized individuals to retrieve specific keys. You can set permissions, issue keys remotely, and monitor key usage as well as check-in and check-out times. Key management using a proxSafe results in fewer lost keys, improved accountability, increased productivity and efficiency of security staff, and better documentation of key usage.
Our proxSafe smart locker solutions give full control of company's shared assets and helps to enforce accountability by providing detailed reports of each item's status upon return. When your business relies on the portability of laptops, tablets, radios, testing equipment, and other important assets, it's essential to implement a reliable system to carefully monitor the whereabouts of each item. With our smart lockers, you can make your assets available to the people who need them, when they need them.
BENEFITS:
Total control and accountability of your keys/assets
Full audit trail on movement of each and every key/asset
Secure assignment of keys to authorised personnel
Centralised key storage and control
Powerful web enabled software with SQL database
Remote release of keys to authorised personnel
Mobile Apps on-the-go for secured convenience
Dual or trip users authentication for secure access
Future Ready with future-proofing technology
Powerful software with intelligent features
Easily integrated with third party access control system
Field-proved RFID technology from Germany
Strict R&D innovation in keeping abreast with fast moving technological changes
CE Certified for conformity with health, safety and environment standards adhering to Global Best Practices.
About COSELEC PTE LTD
Coselec Pte Ltd was incorporated on 12 April 1988. Today, Coselec is widely recognized as an established and highly successful RFID technology-based company providing advanced IOT based safety and security solutions. Coselec is a subsidiary of deister electronic GmbH and is fully owned by deister international GmbH in Germany.
All our security products and systems are fully engineered with German quality and performance with future-proofing technology from its very own manufacturer, deister electronic GmbH highly reputed for developing and innovating high performance RFID security technologies in the fields of security & access control, facilities management and automatic identification.