07 Oct 2022
R&M inteliPhy net 4.0: DCIM Software for Management and Network Design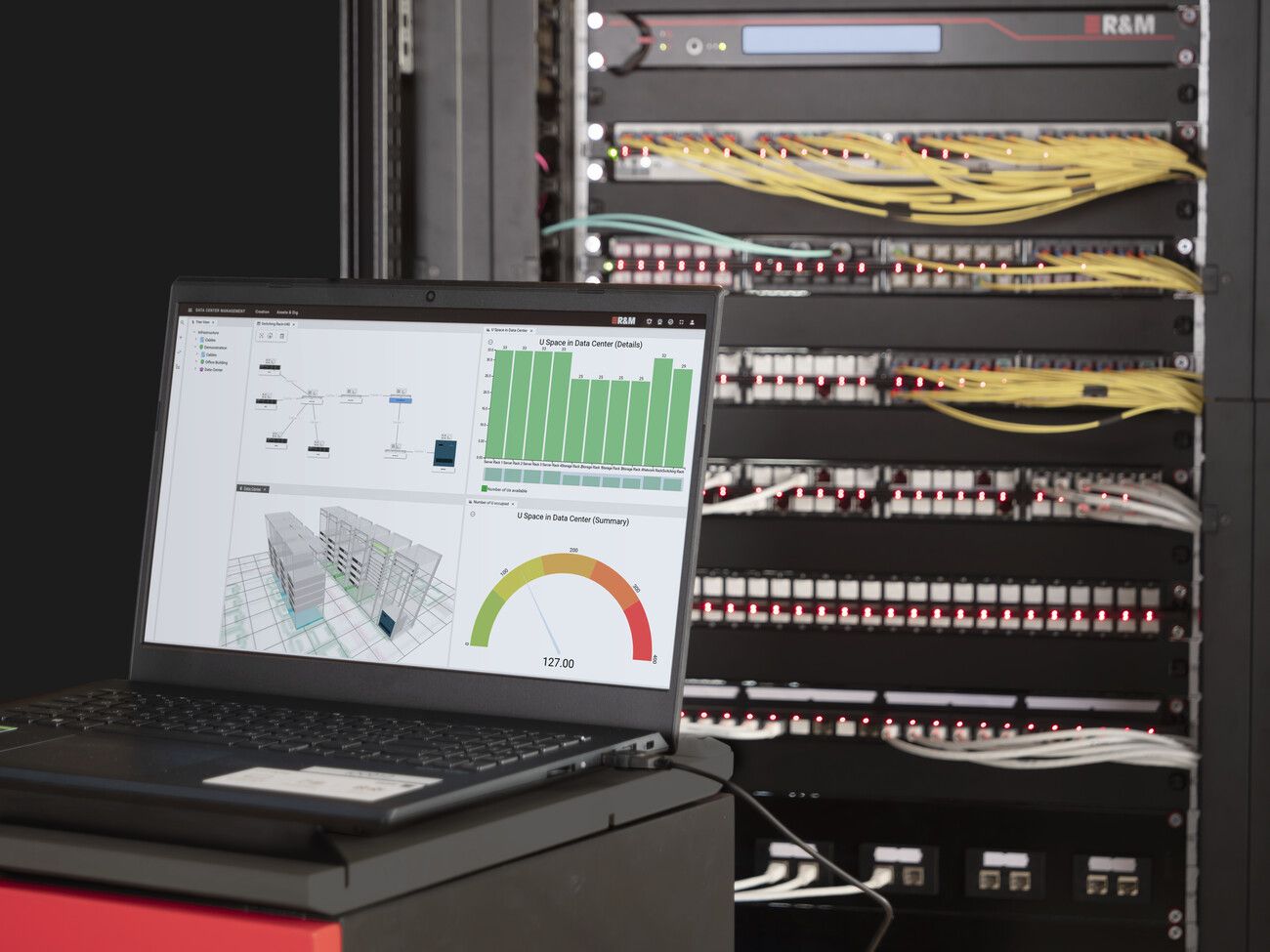 R&M, the globally active developer and provider of cabling systems for high-quality network infrastructures, based in Wetzikon, Switzerland, is updating and expending the inteliPhy net management software. The DCIM software now also provides self-explanatory tools that data center planners and service providers can use to design and organize network infrastructures including cabling. Version 4.0 is available for download for registered customers (www.rdm.com) and will be showcased at Data Centre World, Singapore (Stand L40).
inteliPhy net 4.0 is a deliberately simple and self-explanatory software for centralized Data Center Infrastructure Management (DCIM). It was developed on the basis of decades of experience in data center cabling. It is used for the digital and central organization of data centers.
The software offers functions such as connection, device, and capacity management of networks, cabinets, power supply, and assets. Real-time monitoring is also supported. The web-based software is suitable for infrastructure, asset, capacity and change management.
Areas of application are colocation, edge and enterprise data centers, local data networks and smart buildings.
Monitoring and Visualization
inteliPhy net 4.0 contains extensive monitoring and visualization functions. The software collects information from PDUs, UPSs, and other network devices that have an SNMP protocol interface. With inteliPhy net 4.0, it is easy to specifically select the most relevant data, display it clearly and raise an alarm in the case of an error.
Configurable dashboard widgets and other features allow users to handle data in new ways. Users can view and validate end-to-end physical connections, associate devices, and drag and drop links.
Metamodels for Planning
Furthermore, users can create their own metamodels with inteliPhy net 4.0. A metamodel can represent a pre-configured device with various plug-in cards or a completely assembled and wired cabinet. One simple step is all it takes to integrate a complete metamodel into an existing data center. The time-consuming construction of cabinets from individual components is no longer necessary.
inteliPhy net 4.0 contains tools with which Optical Distribution Frames (ODF) can be configured and visualized. This function is suitable for planning the setup of 19" and ETSI-based meet-me rooms. The software inventories the IT equipment and applications. A powerful global search function for quickly finding specific devices rounds out the feature set of inteliPhy net 4.0, optimized both in terms of performance and ease of use.
The software is used to plan maintenance work or MAC processes, create reports and complete audits. inteliPhy net 4.0 generates work orders, distributes them, and monitors their execution.
Version 4.0 is available for download for registered customers (www.rdm.com) and will be showcased at Data Centre World, Singapore (Stand L40). FAQ and more information: www.rdm.com/inteliphy-net