18 May 2018
UDAC Gets Donated Computers to Help Adults With Disabilities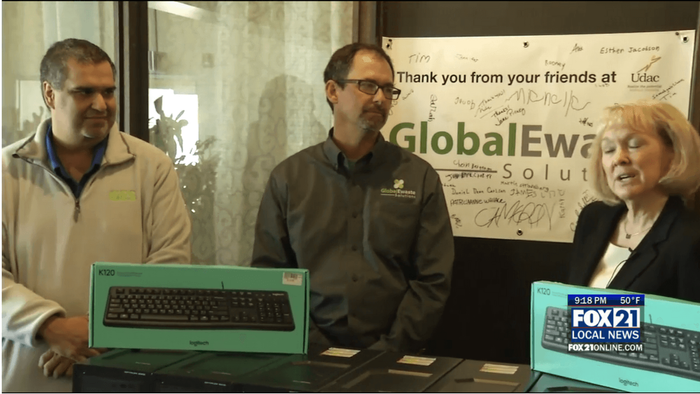 DULUTH, Minn. – A Duluth organization is receiving a technology boost so they can further help adults with disabilities.
UDAC is getting computers that would have otherwise been thrown away from Global Ewaste Solutions.
They will use the computers to teach job training skills and keyboarding to their 150 clients.
"A win in terms of the technology that we can use, a win in keeping computers out of the environment and being recycled, and a win in terms of what we're doing for partnerships for communities," said Karen Herman, Executive Director of UDAC.
UDAC hopes to begin using the computers in about ten days.