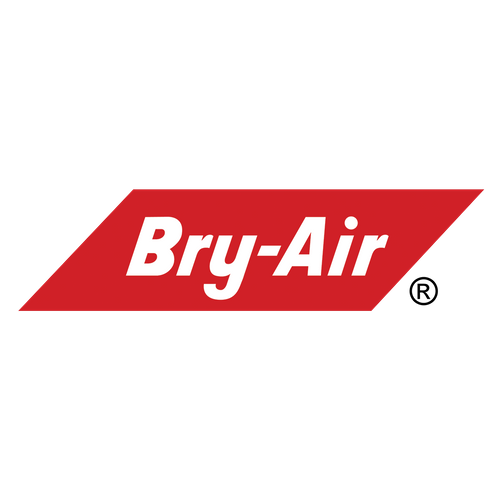 Bry-Air (Asia) Pvt.Ltd
Stand: V3
| Data Centre of Next Generation
| Energy Efficiency
| Heating and Ventilation
Bry-Air, the leader in dehumidification...worldwide, is a global solution provider for:
Moisture/ Humidity control
Gas phase filtration
Plastic drying
High temperature heat recovery
Dry room solutions critical for lithium battery production and
Adsorption cooling
A Pahwa Group company, Bry-Air Asia has 4 state-of-the-art manufacturing facilities in India and fully owned subsidiaries in Malaysia, China, Switzerland, Brazil and Nigeria and an associate plant in USA, supported by a robust sales and service network worldwide. With installations in over 85 countries in almost every industry, Bry-Air touches people's lives round the clock. Innovation in technology and business processes is the driving philosophy of the Pahwa Group. The Group has filed 141 international patent applications in 15 new technologies (since 2007), of which 60 patents have been granted/allowed already. Bry-Air is one of the flagship companies of the Pahwa Group.
Bry-Air DataCenter Air Purifier (DAP) protect data centre effectively from the threat of electronic corrosion and abrupt failures. It is manufactured to the highest quality, reliability and ecological standards. Bry-Air DAP houses a revolutionary Honeycomb Chemical Filter which is the heart of the system. This next-generation revolutionary new medium is a building block of our new custom-designed solution for data centres. Bry-Air macro-porous desiccant formed honeycomb matrix filter has a high bulk density. It has a very high structural strength as well as adsorption capacity. This honeycomb matrix technology not only reduces the size of DAP but also increases its efficiency and life while reducing energy bills. All this provides a much higher capacity chemical filter with a much longer mean time between replacements (MTBR).
For more details, visit - www.bryair.com
Address
Bry-Air (Asia) Pvt. Ltd.
21 C, Sector 18,
Sector 18
Gurugram
Haryana
122015
India