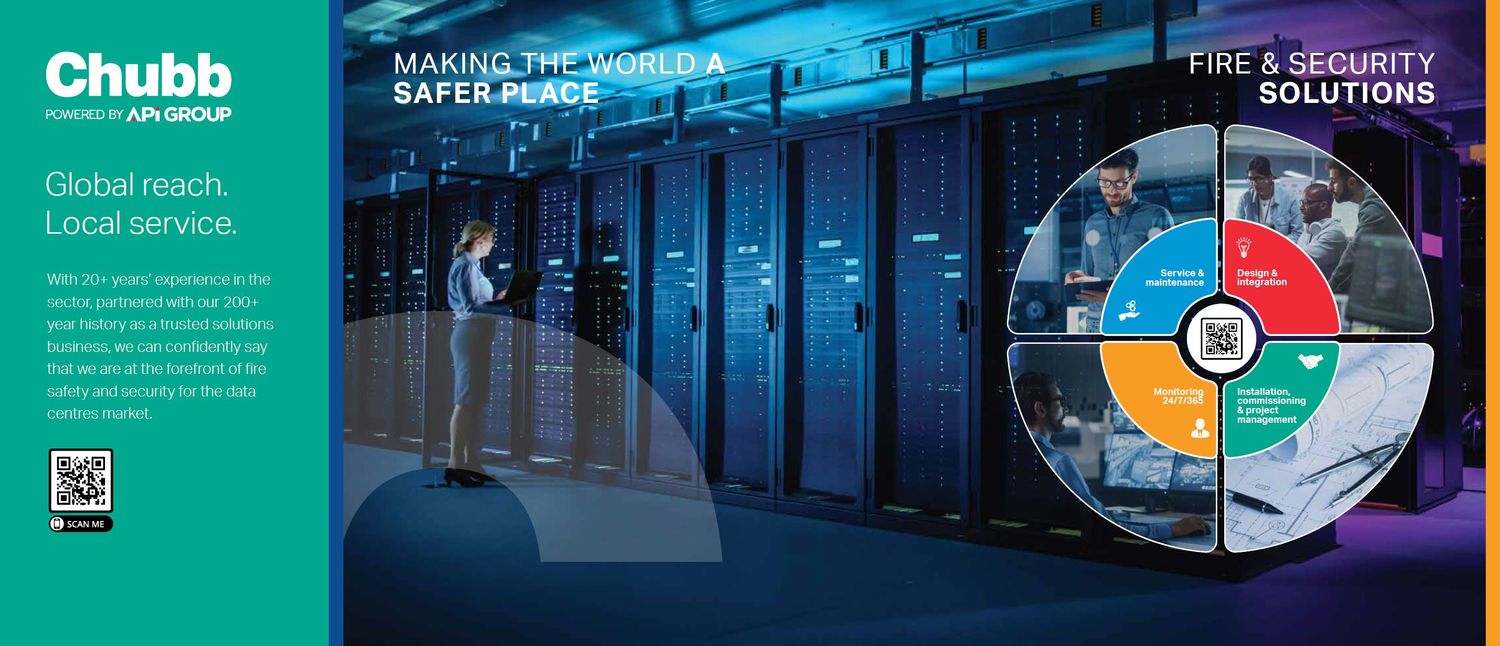 Chubb understands the unique fire and security needs of data centres. From fire-safety systems that detect and suppress fires to robust security solutions for access control, video, intrusion and perimeter protection to a suite of innovative, connect services in simplifying the protection.
We offer an in-house design and project team with the relevant security clearances and qualifications to work on customers' most sensitive projects; we provide an accountable, consistent approach and global project execution within challenging timeframes.
We have the expertise, experience and a comprehensive range of smart solutions and services to protect your data centre from accidental and malicious harm.
Today, our employees in 200+ branches in 17 countries work to make the world safer, protect people and provide peace of mind. Our fire, security and monitoring services cover more than 1.0 million sites worldwide. Chubb is a part of APi Group, a global, market-leading business services provider of safety and specialty services in over 500 locations worldwide.
Chubb – making the world a safer place.
Address
Littleton RoadAshford, Middlesex
Ashford
Middlesex
TW15 1TZ
United Kingdom