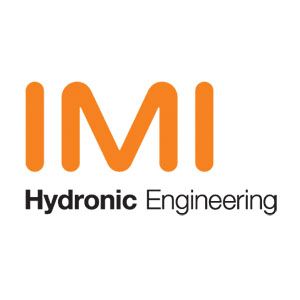 IMI Hydronic Engineering
Stand: V50
| Energy Efficiency
| Heating and Ventilation
| Power Management
As IMI Hydronic Engineering, a leading HVAC company, we strive to solve our customers' problems using our expertise and technologies. We seek to innovate energy-efficient connected solutions for buildings to help create a more sustainable and better world, like our connected TA-Smart valve.
Throughout our history, we have been at the forefront of HVAC industry innovation. Our portfolio of brands (IMI Pneumatex, IMI TA, IMI Heimeier, IMI Flow Design and IMI Aero-Dynamiek) gives our customers what they need - a complete range of unique, industry-leading products and services to help them create HVAC solutions.
IMI HEIMEIER
Thermostatic control products that create comfortable, energy-efficient indoor climates.
Founded in 1928 in Germany by Theodor Heimeier, IMI Heimeier offers a comprehensive range of fit & forget products that you can trust to achieve comfortable & energy-efficient indoor climates.
Innovative solutions that deliver unparalleled performance
We have spent the last 9 decades developing ground-breaking technologies that deliver effective thermostatic control, simplify the user-experience and improve system efficiency. However, innovation for innovation's sake is not what we are about. Everything we do is driven by your needs and to ensure the peace of mind of you AND of your customers.
Quality Driven
The world-renowned German engineering that goes into every Heimeier product guarantees long-term durability and performance. Our robust quality control procedures include leakage and resilience testing to ensure our products are 100% functional and reliable.
IMI PNEUMATEX - 111 years of expertise
Over a century of commitment to tackling HVAC system problems before they appear.
Founded in 1909 in Basel, Switzerland, IMI Pneumatex has been a true pioneer in the pressurisationand water quality industry, bringing high performing and innovative technologies to market, which will keep the HVAC system free from gas, dirt and sludge, ensuring its long life, stability and effective pressure control.
However, innovation for innovation's sake is not what we're about. Everything we do is driven by your needs and every solution is designed to help solve the challenges you face -from space savings, energy efficiency to remote connectivity -ensuring peace of mind for you and your customers.
Innovative technologies, Swiss-quality manufacturing and diligent customer support is what makes us your long-term partner of choice.
IMI TA
Balancing, Control and Actuation solutions that give you control at every turn​​
At IMI TA, we understand that to create a cost-efficient and balanced indoor climate, you need more than just products. Which is why we also provide you with hydronic tools and system knowledge through product trainings & seminars and expert support.
We stand by you through the entire project's lifetime, to help solve your challenges and meet your needs.
IMI TA Product range
Since its conception in 1897 in Ljung, Sweden, IMI TA has been building a 360o portfolio of quality balancing & control products that deliver optimal performance, maximize energy efficiency and help to create stable & long-lasting HVAC systems.
Address
223@mountbatten
223 Mountbatten Road #03-01
Singapore
Singapore
398008
Singapore