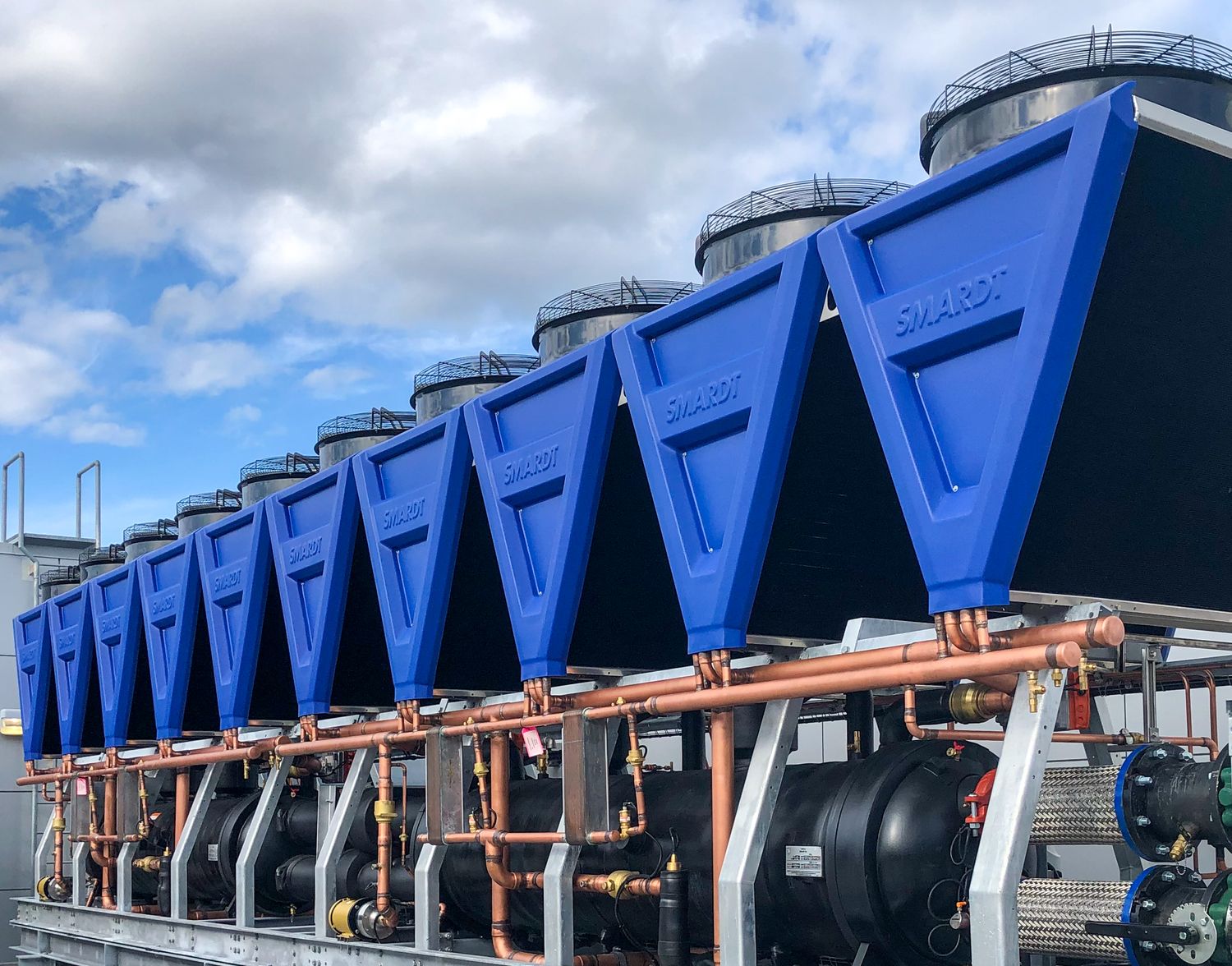 Smardt is both the pioneer and world leader in manufacturing high efficiency, oil-free chillers. Smardt has the largest installed base of oil-free chillers in the world, with more than 10,000 chillers installed globally. These high-efficiency chillers typically can save building owners 50% of their annual operating costs compared with standard lubricated screw machines through the reduction in power consumption and maintenance.
Smardt manufactures its innovative and highly efficient range of chillers in Montreal Canada, Plattsburgh USA, Melbourne Australia, Stuttgart Germany, Guangzhou and Nanjing. Smardt was the first manufacturer to commercially produce high-efficiency oil-free chillers utilising magnetic bearing centrifugal compressors and today has the largest range of such chillers with water-cooled chillers from 45 TR through 3600 TR, air-cooled chillers 40 TR through 500 TR, and evaporatively cooled chillers from 45 TR through 530 TR.
Smardt's goal is to provide energy efficient cooling solutions for the built environment, reducing the energy consumption of HVAC globally and helping to preserve the world for future generations.