Sterling and Wilson
Stand: U40
| Data Centre Infrastructure Management
| Innovation Data Centre Design
| Power Generation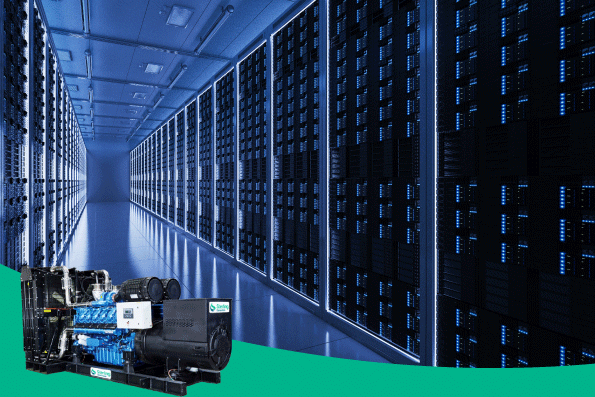 Sterling and Wilson is one of India's leading engineering, procurement, and construction (EPC) company with operations in Asia, Middle East, Africa, Europe, the Americas, and Australia. The Company's diverse portfolio includes Data Centers, Renewable Energy, MEP, IEPC, Transmission & Distribution, Generators and E-Mobility.
Sterling and Wilson commenced Data Center services in 2015. In a short span of time, the Company has emerged amongst India's most prominent data center companies and expanded its operations globally. Recognising the criticality of steady power supply, the Company provides vital services like monitoring energy consumption and improving power quality, whilst reducing overall operating costs. The offerings include conventional brick-and-mortar data center facilities, and prefabricated modular data center solutions. In the last eight years, the company has built data centers and provided 24*7 uninterrupted power for some of the biggest names in the industry from Telecom, Banking & Financial Services, IT & ITES, Cloud, E-Commerce, PSUs, and Central & State Governments projects. Today, businesses possess complete end-to-end capabilities in designing, building and managing a project.
As for Sterling Generators, it has one of Asia's largest diesel generator manufacturing plants at Silvassa. Spread over a vast 11 acres property, the plant is equipped with the most technically advanced infrastructure for fabrication. This includes a 14-tank pre-treatment plant for surface treatment, a powder coating plant and a state-of-the-art PLC based testing facility (up to 4000 kVA), which is the first of its kind in the country. Today Sterling Generators is known for its endearing project management skills and service capabilities that help them provide round the clock support across India, Middle East, Africa, Australia and New Zealand with tailor-made solutions.
Address
Universal Majestic, 9th Floor,
P. L. Lokhande Marg, Chembur (West)
Mumbai
India
400043
India