WTI Taiwan
Stand: T129
| Data Centre Infrastructure Management
| Data Centre of Next Generation
| Innovation Data Centre Design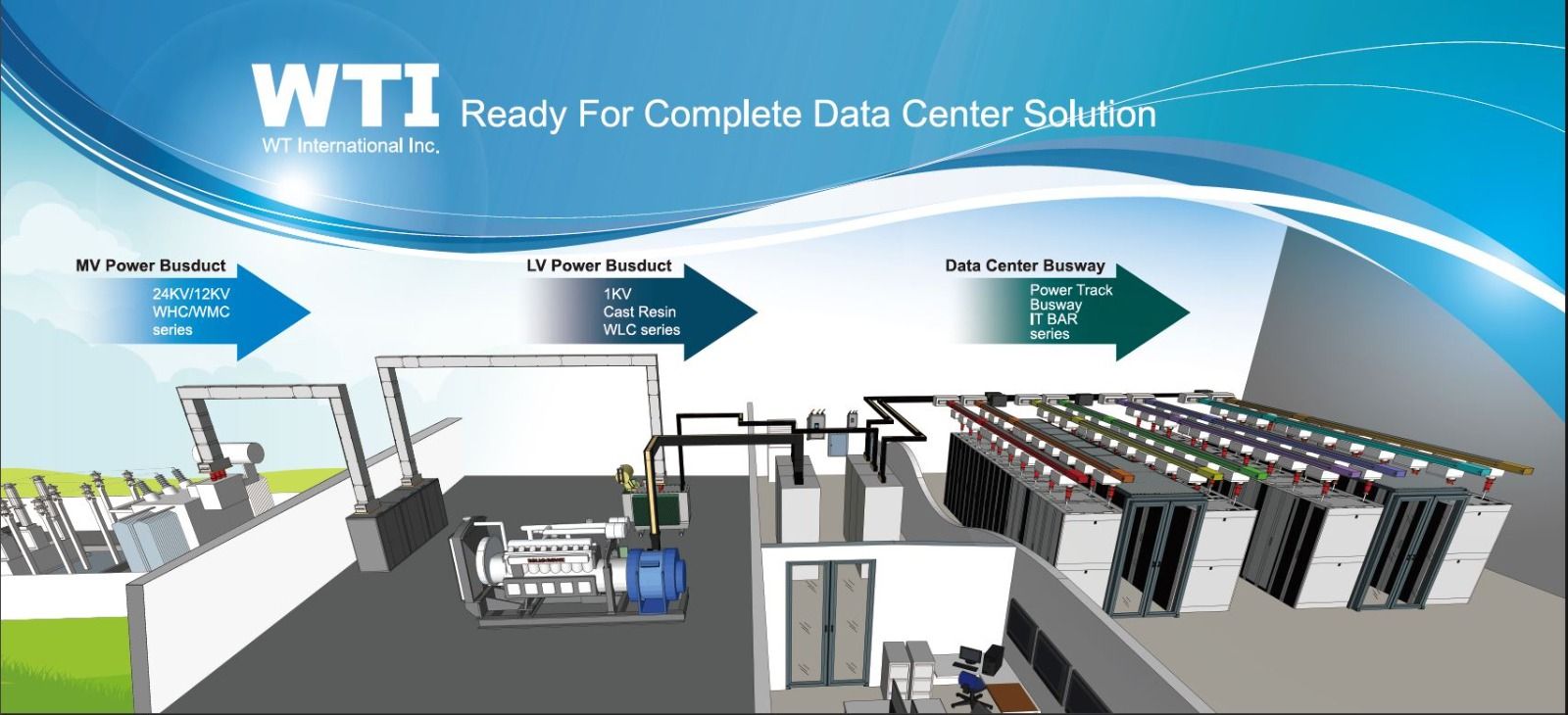 WTI, a Taiwanese company with major shareholders from EHV cable suppliers – Walsin, Tai-I and veteran executives in power industry established in 2004. WTI provides 24KV/12KV MV Bar, 1KV LV Bar, Power Track Busway (IT Bar) and DC Bar for reputable pilot projects worldwide.
WTI has exclusive patent, rock insulation technology co-developed with European original cast resin manufacturer, utilizing raw materials from Europe and significantly improve performance of casting material in dielectric, thermal conductance and thermal endurance which makes WTI product application diversified.
All products are made in Taiwan because WTI adhere to quality and safety. In 2014, WinBus is certified to the EMF compliance to IEC and ICNCRP standard. In 2015, WTI acquired the patent of the rock insulation. In 2016, WinBus is Type tested to Fire Resistance IEC60331 750oC 3hrs and BS6387 950 oC 3hrs. In 2017, WinBus is full type tested to IEC61439-6 by ASTA and Aging Test for 50years Life Time and Class F. In 2020, WTI launch new product of IT Bar to integrate monitoring and technology of data communication. 2023, WTI IT Bar is awarded by Taiwan government with the best product of Yushan award.
WTI persevere in developing and researching new technology and obtain many awards. We complete most international certification in the industry and has won many brilliant and outstanding achievements. Hereby, we thank customers for the consistent recognition, trust and excellent reputation on us.
Address
No.95, Min-Quan Road8F-2, Hsin Tien District,
New Taipei City
23141
Taiwan