Yi-Ke Innovations Pte Ltd
Stand: L50
Cabling
Data Centre Infrastructure Management
Security - Physical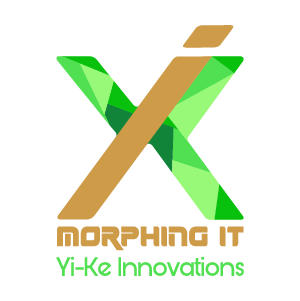 Yi-Ke Innovations, your Technology Partner
Yi-Ke Innovations was founded by a group of highly distinguished, experienced and visionary veterans in the field of Datacenters IT Infrastructure, Physical Security, Facility Management Software and IT managed services. Yi-Ke Innovations comprises a team of professional and client-centric workforce, pride ITself as your partner of choice if your organization requires highly customized infrastructure, physical security and IT managed services solution. We at Yi-Ke Innovations aims to provide you with the best in class, cutting edge technology, smart, secured, and automated data centres and IT operating environments.
Yi-Ke Innovations and its core project
management team
Had implemented numerous complex and large scale multi-million dollars projects in IT Physical Security and structured cabling in the healthcare, education, commercial, banking, and government industries. Yi-Ke Innovations is the expert in the data centre segment with 15 years of collective experience servicing multiple large colocation data centre operators. This gives us a unique understanding and experience of our customers' requirements and allows us to continue to build a company and team that revolves around their needs.
Address
Frontier
52 Ubi Avenue 3 #01-38
Singapore
408867
Singapore