21 Sep 2018
Centre Of Demand – The Four Primary Driving Forces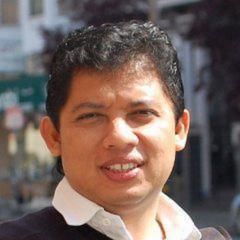 With new possibilities and advancements, data centres look set to have a positive future.
"As the world's economy becomes increasingly driven or enabled by digital capabilities and business models, the need to host the infrastructure that supports these will result in ongoing demand for data centre space."
There are a number of industry trends driving demands for data centres in 2018. Hisham Muhammad Director, Global Solutions Enablement Equinix Asia Pacific, says that there are four primary driving forces.
"The first of these is enterprise cloud adoption that are pushing workloads to off-Prem/3rd party colocation or the cloud service providers' data centres." Hisham says that another trend is the increased focus on capabilities offered by service providers to automate workloads between private and public clouds: "This results in a growing number of boutique analytics, ML, and AI players taking up a hosted colocation space that provide solutions for multi-cloud enterprise customers." 2018 has seen a growing awareness of the need for having the right counter-party interconnection strategies to enable solutions that support new digital business models that drive enterprises' and service providers' growth needs. "Finally, with high pressure points building in established hub markets coupled for data sovereignty regulatory requirements pushing for data to be hosted in-country, there is a growing demand for data centre and cloud infrastructures to be hosted into Tier 2 adjacent markets," says Hisham.
However, today's data centre service providers face a number of challenges.
It starts with the planning stages: implementing a phased construction approach where the commissioning of the space meets projected demands. This pushes the operator to have sourcing strategies for building a facility or future campus expansions in locations that have sufficient availability of (stable) power, path diversity for power and networking infrastructure, and that the area is in an industrial zone that does not pose any operational risk to the data centre operator.
Next are the operational challenges, which are twofold, as Hisham explains. "One challenge is to have the right control points and strategies to manage power infrastructure costs and the interconnection services to support growing customers." "As well as this, there is the potential shortage of skilled labour to operate data centre operations, especially in delivering overall customer experience to manage all fault escalations and resolutions, across the set of services offered."
From an environmental point of view, Hisham says that data centre operators face growing pressures to reduce energy consumption, forcing them to explore the possibility of introducing higher operating ambient temperature and humidity while managing operational risks and exposures. This then leads to the aspect of educating customers.
The adoption of a hyperscale data centre has become a feasible proposition in Singapore, as recent news reports have shown. With Singapore benefiting from its geographical advantage of being a well-connected city, it could set the scene where hyperscalers in the region can be strategically used to serve upcoming data centres in the adjacent markets. "This is what I referenced earlier on the 'pressure points', with Tier 1 or hub markets needing to constantly reinvent themselves on staying relevant to the growth trajectories around the region," says Hisham. "This then leads to thinking strategically how interconnection becomes integral part of enabling growth."
Advancements in AI and ML capabilities are enabling new business models that are driving potential growth or adoption of Edge data centres. Hisham explains that in a geographically dispersed region such as APAC, the availability of cloud platforms, reliable data centre facilities, and accessible network/interconnection services coupled against the growing backdrop of data sovereignty present a unique challenge on what Edge will actually look like. "For example, the micro (growth) trends may be driven by network service providers or systems integrators that invest in new smaller edge footprint in a Tier 2 market by tethering into a Tier 1 market." "The premise of the Edge is primarily on proximity advantage," adds Hisham. "It's where the data gets aggregated or hosted from the IoT edge devices, and the analytics that are performed on these data that will possibly shape the Edge deployment strategies."
Hisham concludes that the data centre has a positive future. "As the world's economy becomes increasingly driven or enabled by digital capabilities and business models, the need to host the infrastructure that supports these will result in ongoing demand for data centre space." "Current approaches to design, operating the data centre facilities and forecasting demands have held true so far, primarily because there was not much awareness on how data centres have enabled business models."
"New factors on regulatory, the need to control/manage escalating energy costs as well as the need to extend infrastructure capabilities to adjacent Tier 2 markets will mean that the current players may need to explore tiered market growth plans."
Get your free ticket to Hisham Muhammad's speaking session now!