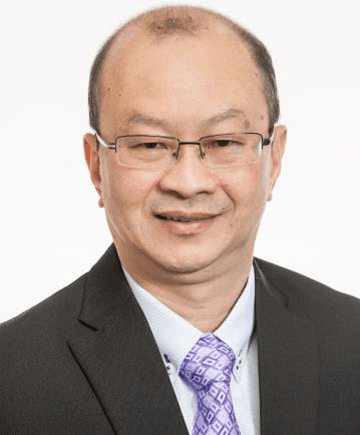 Raymond Lim
Senior Manager Wireless Technical Lead Asia Pacific
,
Extreme Networks Asia Pacific Pte Ltd
Singapore
Raymond Lim is a networking expert with more than 35 years working experience in the computer industry, 5 years in Data Processing environment, 7 years in CAD/CAM/CAE environment including System and network integration and 23 years in Telecommunication/Networking and Mobile Computer environment including 10 years in Wireless Broadband Technology and 2 years in AIDC such as Mobile Computer, Advanced Data Capture and RFID.
He is specialized in Wireless Broadband technologies including WiMAX 802.16e, LTE, 802.11 WiFi and recently 802.15 BLE networking. His passion for technologies lead Raymond to develop a career as a technical lead for Motorola Wireless Networks Solution and Senior Technical Architect Manager for Enterprise for Asia.
My work experience revolves around sales and business development in the Asia Pacific region. This involves direct customer sales engagement, channel management, product management, business development, marketing and building up a service infrastructure.

I have more than 35 years of experience and in the last 23 years in the wireless and telecommunications market. I do have a strong entrepreneurial experience in technology startups, having been involved in several over the years. I am also a hunter having the aptitude in growing the business in established companies.

As the Subject Matter Expert (SME) from Extreme Networks and Wireless Technical Lead for Asia Pacific, I instrumental in growing Extreme Networks Wireless business in the Asia Pacific. I took responsibility to lead the Extreme Wireless Solutions team in Asia Pacific for Extreme Networks. I am also a Business Development Manager for Hospitality Vertical in Asia Pacific for Extreme Networks.
Before Extreme Networks acquisition, I was Senior Technical Architect Manager for Enterprise Asia managing a team of Technical Architect for entire Enterprise portfolio for Motorola and Zebra.
In Nortel Networks, I developed and managed support operations in APAC and based in Singapore, I have also spent valuable time initiating, developing and growing the business for Bay Networks.

I have been successful primarily due to a combination of loyal discipline, reliable determination and ability, being resourceful and not forgetting plain old hard work and being intelligent in effecting success.